Exploring Testosterone Therapy & Low T Signs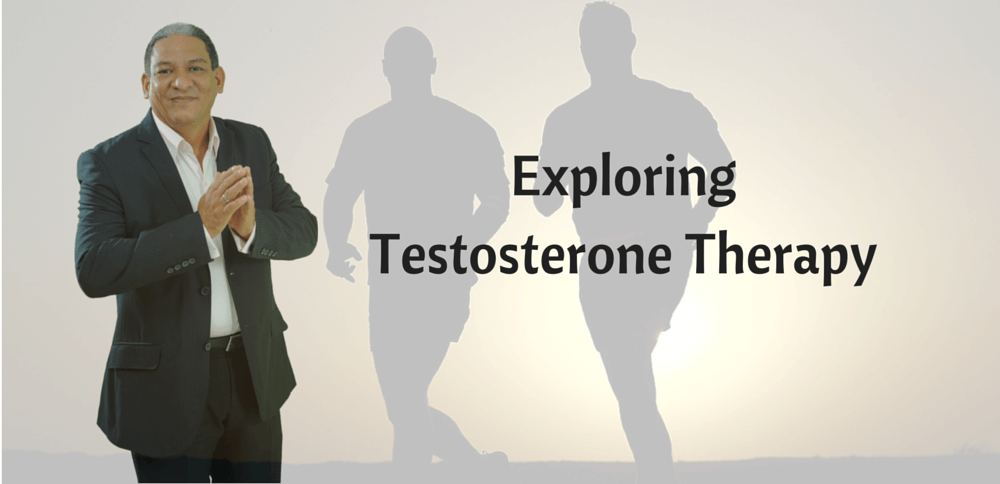 Death is inevitable, so enjoying the time that you are given should already be one of your priorities. Some people spend a significant portion of their lives searching for the fountain of youth, from taking a variety of dietary supplements to using hair dyes, there are a variety of anti-aging techniques that are commonly used to prolong a youthful appearance and promote longevity. Although life expectancy may have increased over the past several decades; inevitably, the human body always succumbs to aging. For instance, men can start suffering from low testosterone (low T) levels that decline naturally with age.
Low T Signs
Warning Signs of Low Testosterone Levels in Men 
Here are some of the most common warning signs that can be associated with low T:
Diminished Libido – Testosterone is the primary male sex hormone responsible for reproductive development.
Muscle Tissue (loss) – If you are struggling to build and maintain muscle for the first time in your life, then this could also be a sign of low T.
Sleep Disorders – According to the Mayo Clinic, sleep disturbances, and insomnia can also be caused by low T.
Physical Body Changes – In addition to the loss of muscle tissue, some other physical body changes are often attributed to low testosterone including swollen breasts, more body fat and decreased bone density.
Emotional Changes – middle-aged men plagued by symptoms of depression including decreased motivation, self-confidence, and overall sadness are encouraged to consult their physicians to determine if these signs are related to low testosterone.
Diabetes – Recent studies indicate a link between these two conditions, and low T can be used to help predict the probability of males developing diabetes.
Men concerned with any of the symptoms related to low T should consult their physicians regarding the possible benefits versus risks associated with testosterone therapy. According to Action Men's Health, "it has been clinically proven that testosterone therapy is beneficial for cardiovascular health and a healthy heart, enhancing the immune system, lowering insulin sensitivity, increasing bone density, and overall prevention of disease."
Resources: (http://www.mayoclinic.org/healthy-lifestyle/sexual-health/in-depth/testosterone-therapy/art-20045728).
Disclaimer:  Action Men's Health managed physicians do not provide any prescriptions or medications unless a clinical need exists at the time of physician assessment. Clinical need is based upon the results of a physical examination, required lab work, symptoms, medical history and a consultation by an Action Men's Health managed physician. Action Men's Health maintains contemporaneous medical records, readily available to the patient, and subject to the patient's consent, available to his or her other healthcare provider(s). In case of emergency, immediately contact a physician or go to an emergency room.